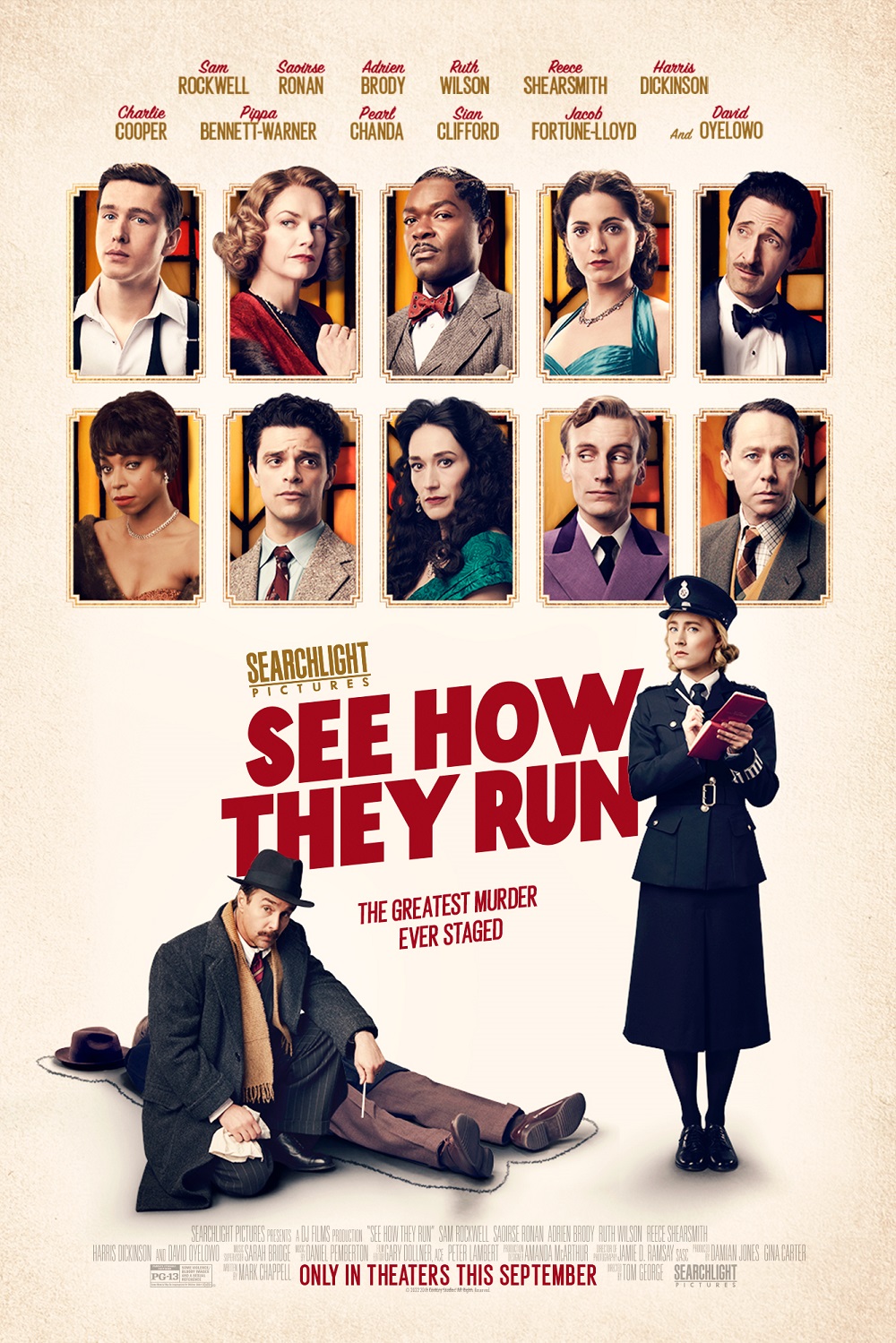 See How They Run (2022)
release date: September 9th, 2022
production company: Searchlight Pictures

Directed by Tom George
Screenplay by Mark Chappell

Music Composed and Produced by Daniel Pemberton
Conducted by Matt Dunkley & Alexei Fuentes
Performed by Chamber Orchestra of London
Orchestrated by Matt Dunkley, Richard Bronskill & Mark Baechle
Recorded and Mixed by Sam Okell
Recorded at Abbey Road Studios, London, UK
Music Editor Andy Patterson & Robin Baynton
Orchestra Contracted by Amy Stewart for Isobel Griffiths Ltd.
Preparation Jill Streater & Dan Boardman
Music Supervisor Sarah Bridge
Composer's Assistant Alex Gruz

Synopsis
Based on the hit west end play The Mousetrap, now the longest running play in the world. 70 years and it's never missed a beat (1952 - 2022). Agatha Christie left the rights of the play to her grandson - but wrote in a pivotal clause: that as long as the play continues to run, there must be NO scripts sold, films made, TV or radio versions whatsoever. The only way to experience the Mousetrap is right here in the heart of the West End.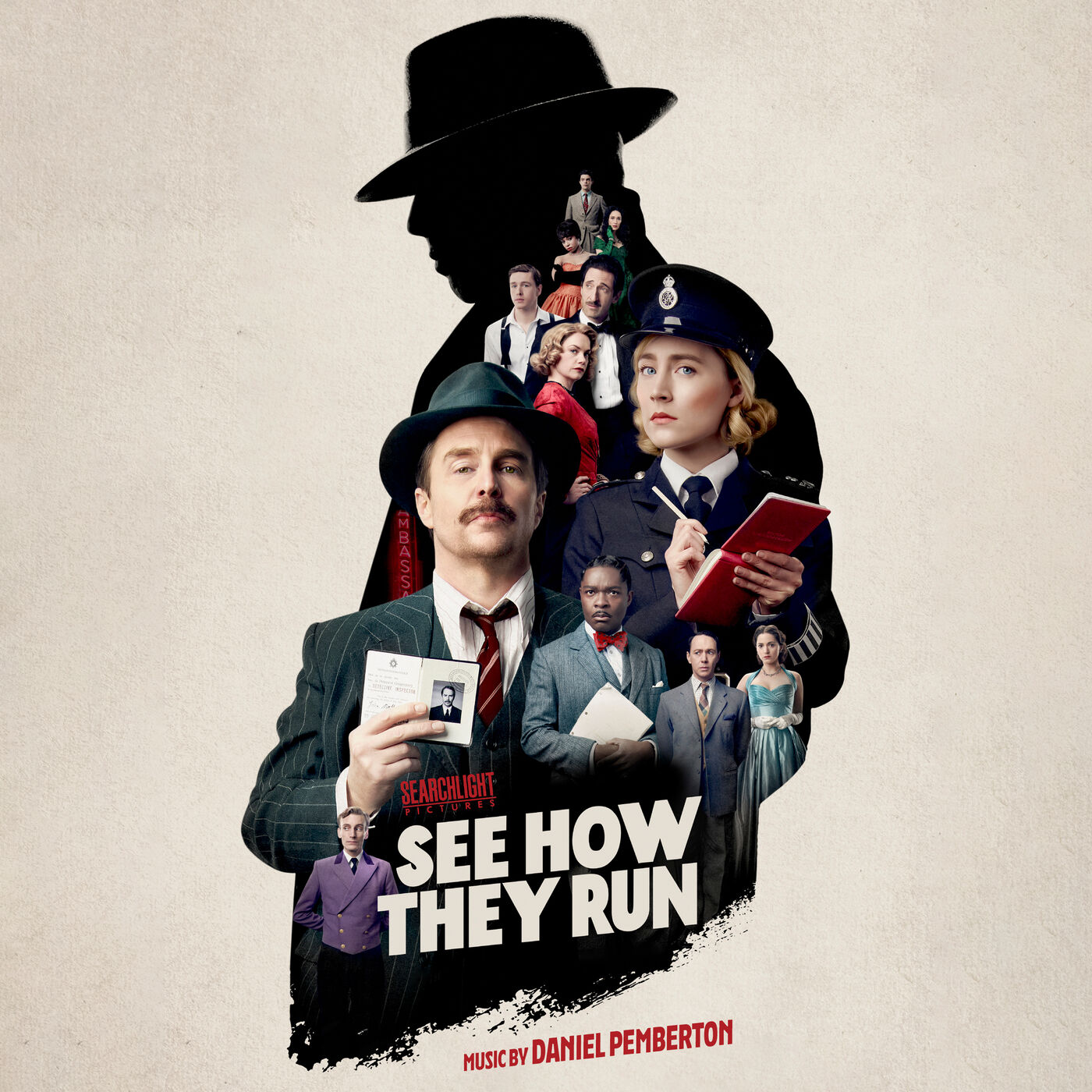 Total Time: 64:44
01. A Lavish Affair (5:48)
02. Bumped Off (1:58)
03. Stalker and Stoppard (1:36)
04. A Crime Scene (1:57)
05. Potential Victims (1:29)
06. Investigation Day 1 (1:06)
07. Commissioner, Inspector, Constable (1:18)
08. A Room at the Savoy (1:02)
09. Three Weeks Later (2:04)
10. Storyboard Shootout (1:19)
11. Tell a Lie (0:48)
12. Shepperton Studios (2:33)
13. Keep Your Eyes Peeled (2:40)
14. Woolf's Office (1:02)
15. A Suspicious Hat (0:44)
16. Silver Tongue (1:04)
17. Audition Line Up (1:28)
18. Mister Mover (2:28)
19. The Tarot Cards (1:33)
20. Platonic (1:03)
21. Stalker Suspects (1:05)
22. Bakewell's Biscuits (0:49)
23. A Night at the Theatre (2:15)
24. Murder at the Mousetrap (4:46)
25. A Drink in the Woods (2:03)
26. A Private Conversation, Betrayed (2:19)
27. Arrival at Agatha's (1:14)
28. Full House (3:21)
29. A Bit of an Over Reaction (1:12)
30. Reveal with a Rifle (2:18)
31. Chase to Winterbrook House (1:28)
32. Owed an Apology (0:49)
33. A Shootout… (2:29)
34. …And a Big Explosion (1:45)
35. See How They Run (2:14)