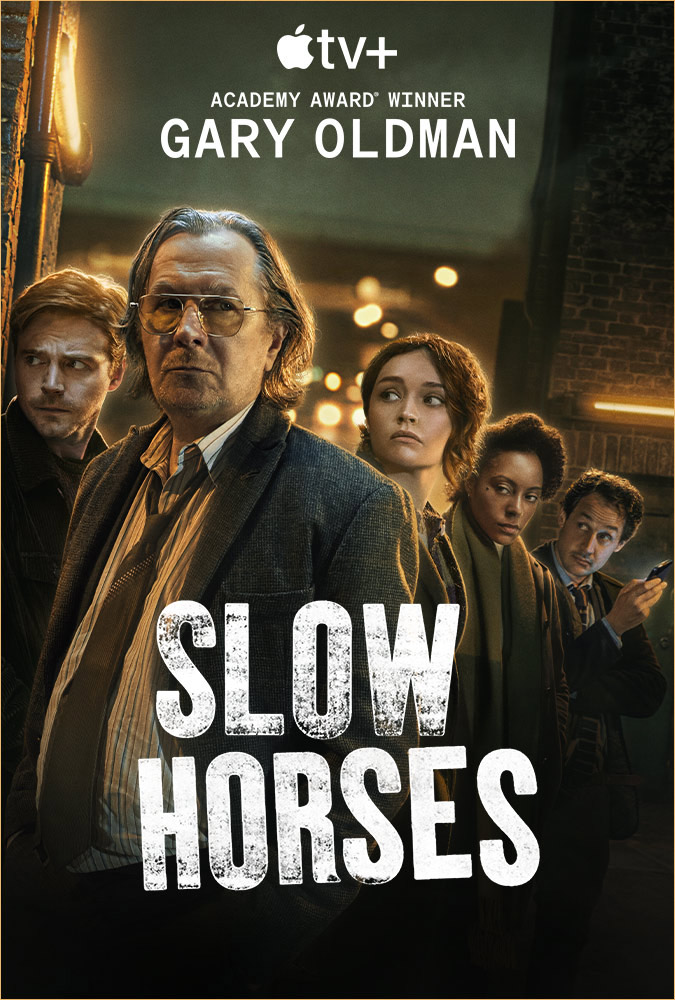 Slow Horses (2022)
release date: April 1st, 2022
production company: See-Saw Films, Pretty Pictures

Directed by James Hawes, Jeremy Lovering & Saul Metzstein
Screenplay by Will Smith, Morwenna Banks, Mark Denton & Jonny Stockwood
Based on the Book by Mick Herron

Music Composed and Produced by Daniel Pemberton
Additional Music by Toydrum
Music Editor Ben Smithers
Music Supervisor Catherine Grieves
Instrument Design Alex Gruz
Composer's Assistant Alex Gruz

Synopsis
Slough House is a dumping ground for members of the intelligence service who've screwed up: left a service file on a train, blown a surveillance, or become drunkenly unreliable. They're the service's poor relations. The slow horses and most bitter among them is River Cartwright, whose days are spent transcribing mobile-phone conversations. But when a young man is abducted, and his kidnappers threaten to behead him live on the Internet, River sees an opportunity to redeem himself. But is the victim who he first appears to be? And what's the kidnappers' connection with a disgraced journalist? As the clock ticks on the execution, River finds that everyone involved has their own agenda.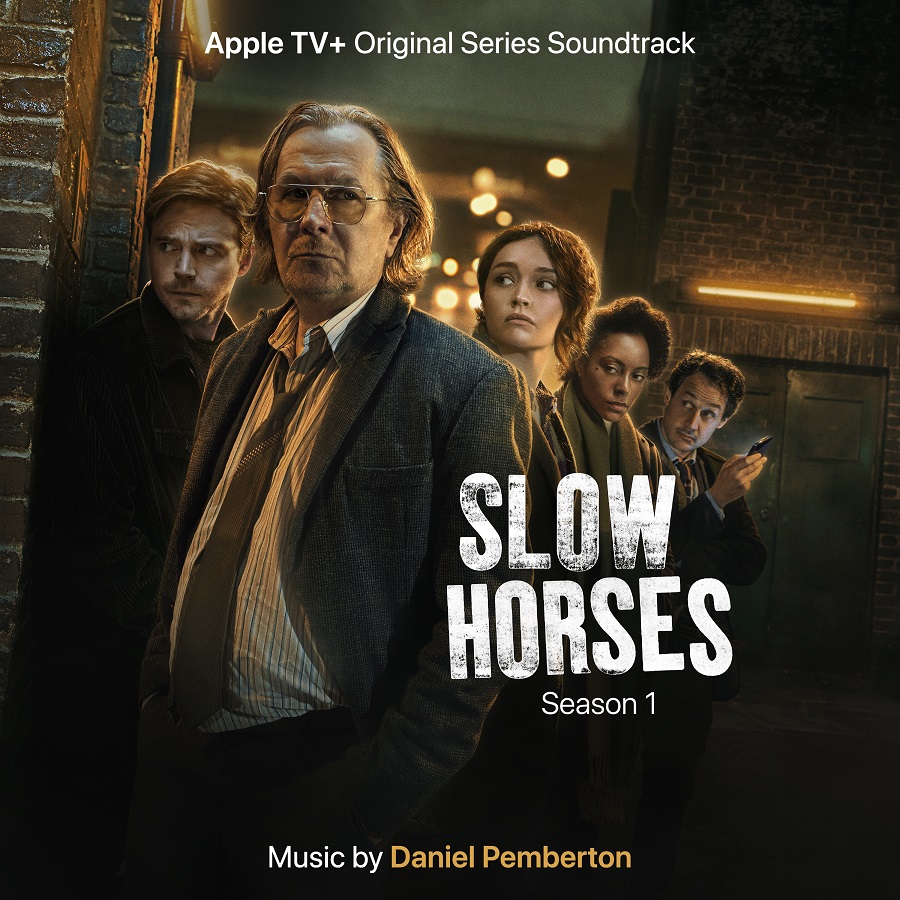 Total Time: 67:25
01. Strange Game (Mick Jagger) (3:33)
02. Sleeping Dogs (2:23)
03. Airport Takedown (6:22)
04. Slough House (Strange Game) (Daniel Pemberton & Mick Jagger) (3:11)
05. Bad Tradecraft (2:29)
06. They Are Watching (1:18)
07. The Journalist (2:15)
08. Following Hobden (3:08)
09. Jackson Lamb (1:22)
10. No Escape (1:51)
11. Regroup, Blake's Grave (1:37)
12. Proceed, Roupell Street (3:16)
13. An Englishman's Castle (2:33)
14. Bad Memories (2:54)
15. Taverner (1:27)
16. The Park (1:40)
17. End of the Day, Slough House (3:10)
18. One More Sweep (1:53)
19. Inbound (2:06)
20. South of the River (1:21)
21. Floor by Floor (Daniel Pemberton & Toydrum) (3:26)
22. London Rules (3:53)
23. Gone (1:32)
24. Clear the Shot (Daniel Pemberton & Toydrum) (3:08)
25. Intruder (2:31)
26. Full of Surprises (1:37)
27. Slow Horses Return (1:43)