Gold (2016)
release date: December 30th, 2016
production company: Black Bear Pictures, Hwy61, Living Films, Boies/Schiller Film Group

Directed by Stephen Gaghan
Screenplay by Patrick Massett & John Zinman

Music Composed and Produced by Daniel Pemberton
Orchestra Conducted by Andrew Skeet
Orchestrated by Andrew Skeet, Ben Foskett, Nathan W. Klein & Alec Roberts
Performed by The Chamber Orchestra of London
Recorded and Mixed by Sam Okell
Recorded at Air Studios, London, UK
Additional Recordings at Abbey Road Studios, London, UK
Mixed at Abbey Road Studios, London, UK
Assistant Score Engineer Alex Ferguson
Music Editor Sally Boldt & Del Spiva
Score Programming Joe Rubel
Music Supervisor Linda Cohen
Executive Music Producer Tara Finegan & Philip Moross
Music Production Services Cutting Edge Group

Synopsis
With the sudden death of his father, fourth-generation prospector Kenny Wells sees the family business, Washoe Mining, rapidly decline and him out of business. But ambitious Kenny has a dream, a vivid vision that promises mountains of brilliant and pure gold in the lush jungles of remote Indonesia; an aspiration which the well-known, yet still unlucky geologist Michael Acosta shares. Before long, down-on-his-luck Kenny will convince the eager geologist to become his partner and set off on an adventure deep into uncharted territory, while in the meantime, he would hunt for investors. Unfortunately though, as the risky expedition begins without a single speck of gold or the promise of it on the horizon, disease and failure will begin to threaten the short-lived dream. However, is it indeed an intriguingly bold and reckless fantasy?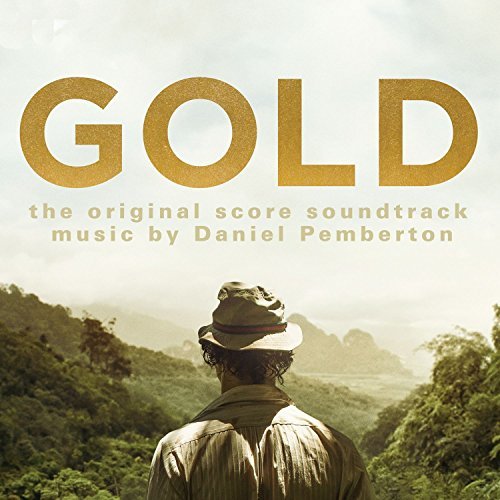 Total Time: 49:25
01. I Dream of Gold (1:32)
02. Economy, Turned (1:55)
03. The Ring of Fire I - The Prospector (2:12)
04. At the Sound of the Bell (3:59)
05. Upstream, Daya Kensana (1:38)
06. Minecraft (2:50)
07. Indo (1:48)
08. Vintage Visa (1:27)
09. Dream House (1:18)
10. The New York Jungle (2:47)
11. Hey, It's Me (2:25)
12. Sickness (1:35)
13. You've Never Felt It (0:58)
14. The Golden Pickaxe (2:56)
15. The Ring of Fire II - The Partner (1:14)
16. This is the F.B.I. (2:24)
17. It's Gone (2:18)
18. Taped Questioning (2:14)
19. The Disappearance of Michael Acosta (3:43)
20. The Ring of Fire III - The Reveal (3:21)
21. Blue Skies (2:31)
22. Keep Digging (Gold) (2:20)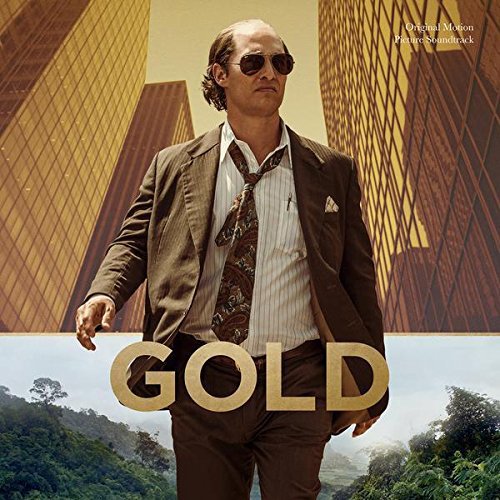 Total Time: 45:11 (D.P.: 3:14)
01. Gold (Iggy Pop) (3:14)
02. Ron Klaus Wrecked His House (The Big Dipper) (5:06)
03. This Must be the Place (Naive Melody) (Kishi Bashi) (3:28)
04. Spill the Wine (The Isley Brothers) (6:32)
05. I Want to See the Bright Lights Tonight (Richard & Linda Thompson) (3:09)
06. Rip it Up (Orange Juice) (5:21)
07. Temptation (New Order) (7:00)
08. Hey (Pixies) (3:32)
09. Atmosphere (Joy Division) (4:10)
10. 1880 or So (Television) (3:39)
"Gold"
Written by Danger Mouse, Stephen Gaghan, Daniel Pemberton & Iggy Pop
Performed by Iggy Pop
Audio Engineer Rafael Kussy Pereira at Elite Music Studios, Miami, FL