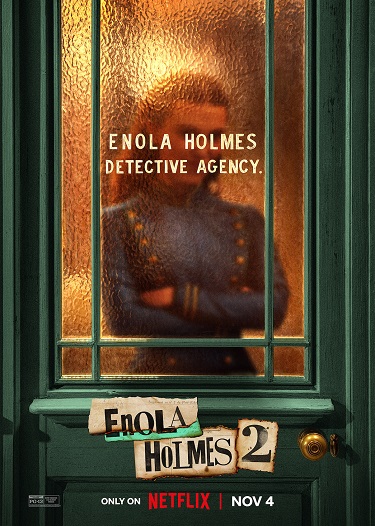 Enola Holmes 2 (2022)
release date: 4 November 2022
production company: Legendary Entertainment, PCMA Productions, Netflix, Warner Bros.

Directed by Harry Bradbeer
Screenplay by Jack Thorne
Based on the Books by Nancy Springer

Music Composed and Produced by Daniel Pemberton
Conducted by Matt Dunkley
Choir Conducted by Bob Johnston
Performed by Chamber Orchestra of London & RSVP Voices
Orchestrated by Matt Dunkley & Mark Baechle
Recorded by Sam Okell & Andrew Dudman
Recorded at Abbey Road Studios, London, UK
Mixed by Sam Okell
Mixed at Okell Studios, Cornwall, UK
Music Editor Ben Smithers
Assistant Engineers Andy Maxwell & Christopher Parker
Orchestra Contracted by Garreth Griffiths
Preparation Jill Streater & Ann Barnard, Global Music Services
Composer's Assistant Alex Gruz

Synopsis
Fresh off the triumph of solving her first case, Enola Holmes (Millie Bobby Brown) follows in the footsteps of her famous brother, Sherlock (Henry Cavill), and opens her own agency - only to find that life as a female detective-for-hire isn't as easy as it seems. Resigned to accepting the cold realities of adulthood, she is about to close shop when a penniless matchstick girl offers Enola her first official job: to find her missing sister. But this case proves to be far more puzzling than expected, as Enola is thrown into a dangerous new world - from London's sinister factories and colorful music halls, to the highest echelons of society and 221B Baker Street itself. As the sparks of a deadly conspiracy ignite, Enola must call upon the help of friends - and Sherlock himself - to unravel her mystery. The game, it seems, has found its feet again.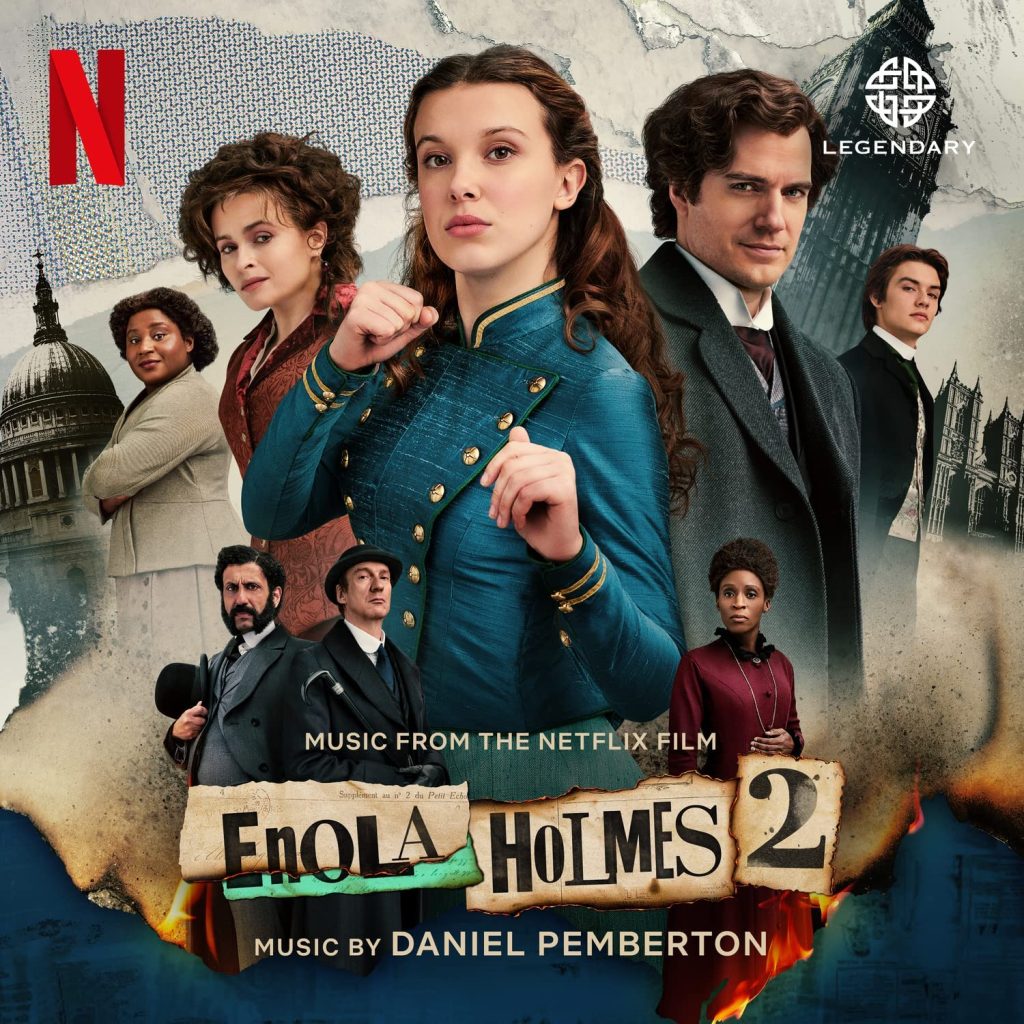 Total Time: 63:49
01. Stop That Girl! (1:44)
02. The Enola Holmes Detective Agency (2:25)
03. Find Your Path (1:33)
04. To Shadwell (0:55)
05. Lyons Match Factory (2:05)
06. The Merry Dance (1:44)
07. 221b Baker Street (1:14)
08. A Loose Thread (1:05)
09. Mysterious Follower (1:29)
10. The Game Has Found Its Feet (Again) (1:04)
11. Bell Lane, Whitechapel (2:03)
12. The Threads Intertwine (2:32)
13. Le Langage de la Danse (1:23)
14. Dancing Lessons (2:10)
15. Chaperone Waltz (1:55)
16. Quite a Party (0:54)
17. The Last Dance (2:03)
18. Deductions (3:58)
19. Carriage Escape (2:47)
20. Grail On Horseback (1:25)
21. Sweet William (2:36)
22. Blackmail (1:53)
23. Enola and Tewkesbury (1:31)
24. The Truth of the Gods (2:44)
25. Stage Fight (5:21)
26. The Curtain Falls (5:33)
27. Up in Flames (0:55)
28. The Only Power We Have (3:45)
29. Enola Holmes (One Flame to Start a Fire) (3:03)