Cuban Fury (2014)
release date: February 14th, 2014
production company: Big Talk Productions

Directed by James Griffiths
Screenplay by Jon Brown
Based on the Original Idea by Nick Frost

Music Composed and Produced by Daniel Pemberton
Orchestrated and Conducted by Andrew Skeet
Recorded and Mixed at Abbey Road Studios, London, UK
Recorded and Mixed by Andrew Dudman
Recording Assistants Gordon Davidson & Jamie Ashton
Music Editor Christopher Benstead & Tony Lewis
Music Consultant Kirsten Lane
Music Preparation Jill Streater
Musicians Contracted by Cool Music Ltd.
Music Coordinator Gareth Griffiths
Music Supervisor Nick Angel

Featured Musicians
Trumpet Craig Wild

Synopsis
1987: A 13 year old natural born dancer with fire in his heels and snakes in his hips is working himself up to explode all over the UK Junior Salsa Championships. But then: a freakish bullying incident on the mean streets of London robs him of his confidence, and our young hero finds his life diverted down a very different path. So it is that 22 years later, an adult Bruce Garrett (Nick Frost) finds himself out-of-shape and unloved - trapped in a downward spiral of self-pity, repression and Nando's take-outs. Only Julia (Rashida Jones), his smart, funny, gorgeous new American boss, gives him reason to live. But she's untouchable. Out of his league, so he imagines, with her perfect smile and perfect life. Unknown to Bruce however, Julia has issues all of her own. Luckily for him, she also has a secret passion. Then there's Drew (Chris O'Dowd), his alpha male colleague and horny king-monkey of the office. With Drew making no secret of his desire to get (his words) "all up inside Julia",...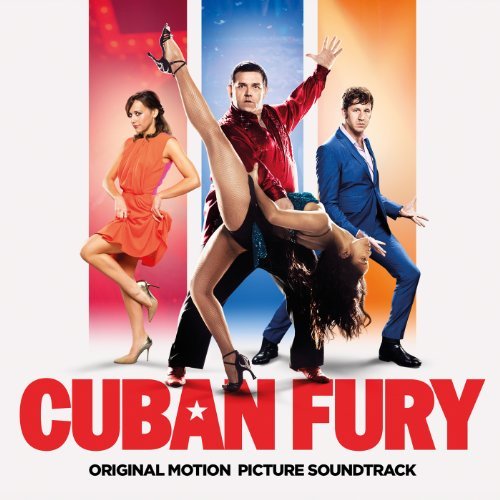 Total Time (CD): 63:53 (score 5:53)
01. Mambo Gozon (Tito Puente And His Orchestra) (2:47)
02. I Believe In Miracles (Original Havana Mix) (Sunlightsquare) (3:54)
03. Amor Internacional (Doble Filo) (4:17)
04. Lupita (Nico Gomez And His Afro Percussion Inc.) (3:41)
05. Aguanile (Marc Anthony) (5:15)
06. Get It Together (3:22)
07. Arroz Con Pollo (Solal "Soy Cuba" Remix) (Gilles Peterson's Havana Cultura Band & Ogguere) (4:43)
08. Finding The Fury (2:31)
09. Machito Forever (Cut Chemist Remix) (Tito Puente) (4:50)
10. Abre Que Voy (Miguel Enriquez) (5:03)
11. Descarga (Gerardo Frisina) (5:00)
12. Breakin' Down (Sugar Samba) (Sunlightsquare) (3:20)
13. Bonito Y Sabroso (Oscar D'Leon) (3:42)
14. Que Cosa Tiene La Vida (Juan Formell Y Los Van Van) (6:40)
15. La Banda (Spanish Harlem Orchestra) (4:48)