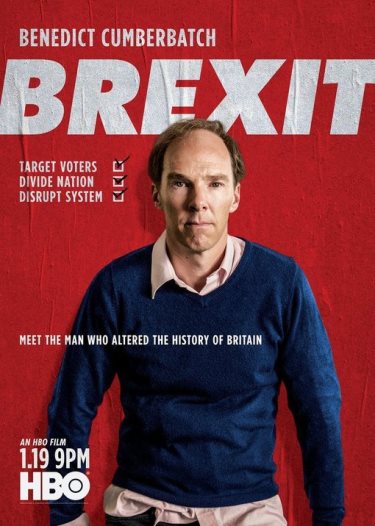 Brexit (2019)
release date: 7 January 2019
production company: Channel 4 Television Corporation, House Productions

Directed by Toby Haynes
Screenplay by James Graham
Based on the Play by Fiona Evans

Music Composed and Produced by Daniel Pemberton
Music Editor Alex Cruz
Composer's Assistant Alex Cruz
Music Supervisor Catherine Grieves

Synopsis
Political strategist Dominic Cummings leads a popular but controversial campaign to convince British voters to leave the European Union from 2015 up until the present day. This provocative feature-length drama goes behind the scenes, revealing the personalities, strategies and feuds of the Leave and Remain campaigns. The tactics employed by Vote Leave during the data-driven campaign swayed a historically silent voting bloc that would ultimately decide the outcome of the referendum, as well as affecting future elections around the world.