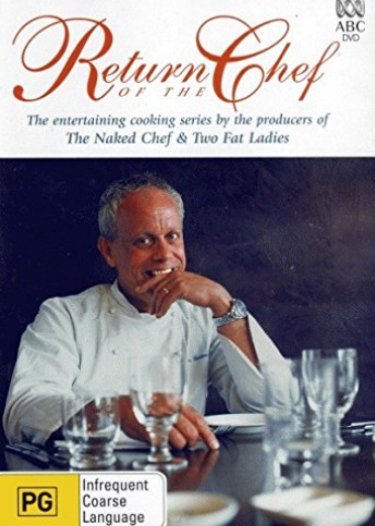 Return of the Chef (2005)
release date: January 13th, 2005
production company: Optomen Television & Channel 4 Television

Directed by -unknown-
Produced by Mark Halliley, Patricia Llewellyn & Martha Delap

Music Composed and Produced by Daniel Pemberton
Recorded at The Backgammon Club
Album Mastered by Gareth Williams

Featured Musicians:
Double Bass Cameron Miller
Guitar, Mouth Trumpet Jack Ketch
Piano, Melodica Daniel Pemberton
Violin Emma Smith
Bass Clarinet, Soprano Sax Lothar Ohlmeier
Flute Heledd Francis

Synopsis
After rekindling his passion for food in the French countryside during last autumns French Leave, John Burton-Race, one of the few British chefs to have won two Michelin stars, has returned to Britain and is eager to get back to work. John and Kim have decided to buy a restaurant in Devon and re-locate the family to the country. The stakes are high as he and Kim become business partners for the first time, invest all of their savings, move their family, and start again. In the restaurant, John will create a new regional based cuisine using the very best ingredients from Devons rich natural larder. Dishes will be cooked with a simple sophistication and served in a fresh style and surroundings. Alongside the business, quality of life will remain a priority. John will cook at home, and when Kim is not working at the restaurant she will take care of the children. The new series follows the familys fortunes as they sell their house in Reading and move to Devon in a bid to achieve the perfect work/family balance.